Discussion Starter
·
#1
·
Ever since selling the previous 690 i had some regrets. I bonded really well with that bike, we got along brilliantly and despite some quirks i felt it was absolutely spot on for me.
But then i jumped ship as the KTM 990 SuperdukeR which had been on my bucket list came up at a price and time that suited me. However that didn't quite work out and somehow i ended up with a 790.
Whenever i'd ridden the 790 i felt it was too close between the seat and pegs, certainly compared to the 690s that came before it. But i decided to go for it anyway and really enjoyed the bike, doing a trip round Wales with the boys and a recent trackday at Pembrey with the forum.
However, i never really bonded or gelled with the 790, i never really fell in love with it as a bike, sure it was good, effective, the electronics were great etc, but still it left me feeling a bit 'meh' at times and a sense of excitement never appeared for me. Admittedly the Quickshifter is excellent, so is the noise of the exhaust, but i dunno, i was never quite 'there'
The final stumbling block was the comfort side which seems to have been giving my knees a bit of trouble. Combined with a higher number of miles than usual i was feeling tweaks day to day. That was the final and sealing nail in the coffin for the 790.
So i spent yesterday disucssing with myself and I had 3 options.
1. KTM 690 SMC-R Brand new.
2019-05-03_09-30-45
by
Steve Weeks
, on Flickr
The plus sides being : Brand new bike. Quickshifter+ and all the gizmos. It looks absolutely brilliant.
Downsides : It's £9000+ and the riding position i think would take a bit of getting used to, i didn't quite fall in love with it on the test rides.
2. KTM 690 DukeR.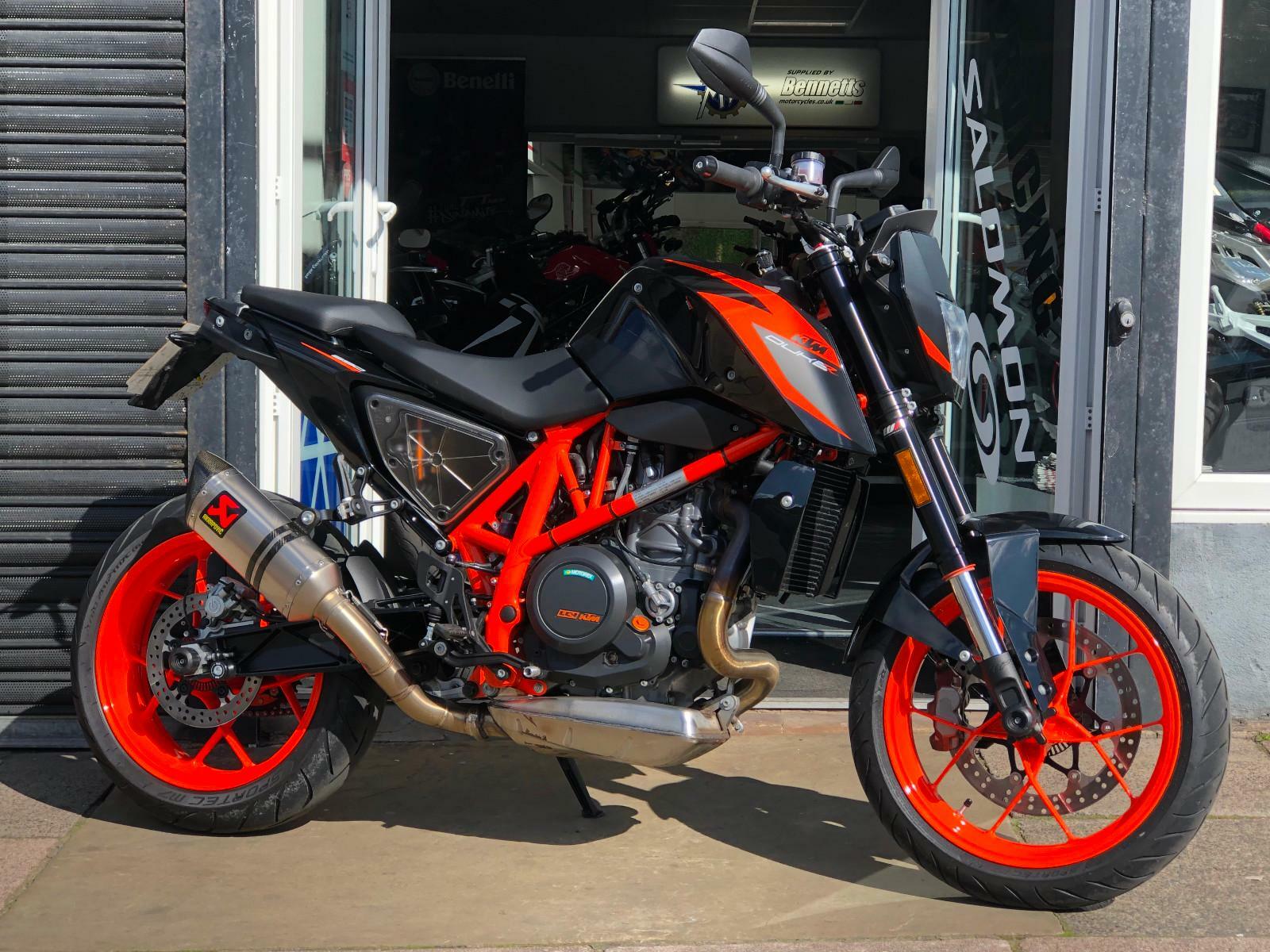 This was almost the game changer, with the Monoblock caliper, the higher level of suspension along with Akra exhaust etc. But the downside being things like the footpeg position being too cramped along with my knee issues maybe causing issue, when i had the R footrests on my old 690 i didn't get on with them. Plus, i really wanted 'new' as this is likely to be probably my final bike purchase.
3. New 2018 690 base model.
s-l1600 (1)
by
Steve Weeks
, on Flickr
KTM are knocking these out for £2500 off RRP at £5799 with this particular dealer. Along with a very good trade in on the 790 i was sold. The brand new and 2 years warranty along with being the right ergonomics and i was sold. So the deal was struck and the new bike is arriving in a couple of days time. Well, early next week when i go to collect it that is. Just got to wait for it to go through the workshop.
I'm really looking forward to it, getting back on it and thrapping the 690 again. I always feel more at home on a bike i can feel like i'm making it work and try, rather than a bike i feel would be sitting under me and getting completely bored due to my ability. The 690 always suited my riding, my wants and my needs etc, so this can only be a good thing.
Bring on the orange !