Discussion Starter
·
#1
·
Proud owner of a black 790 duke here.
However i feel as if the bike lack something between the engine and and the front wheel.
Not a big fan of any of the current bellypan/engine spoiler options out there at the moment.
Powerparts one, looks too much like an afterthought to me.
Powerbronze, this is the only picture i can find of it fitted on a bike and from this picture it just looks too bulbous. Would like to se it from other angles/in other lighting.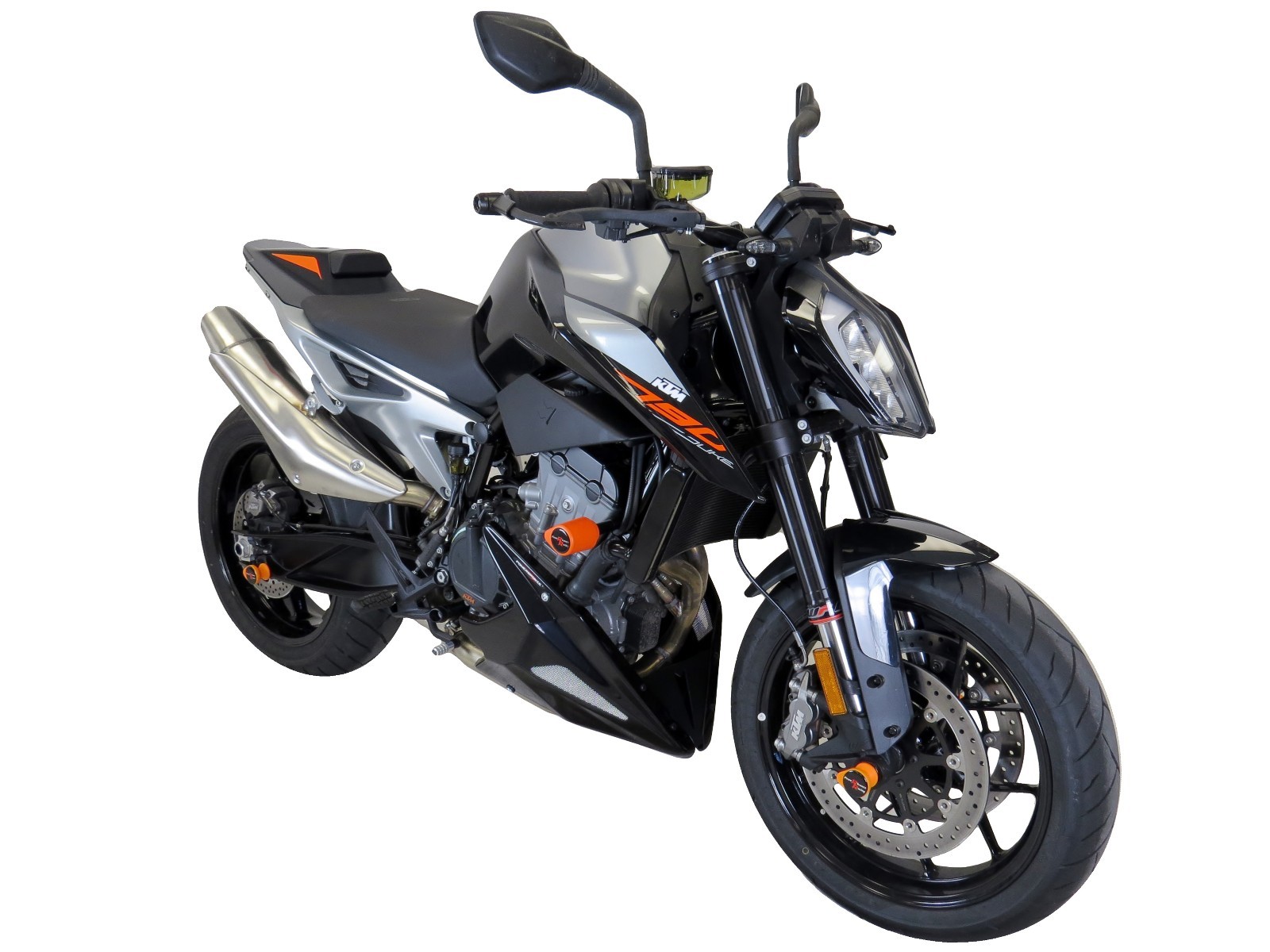 Motech, In my opinion does not fit in with engine or bodywork, looks out of place in my opinion.
PUIG, this is the one i'm most interested in currently but kinda difficult to tell how it's gonna look without seeing the rest of the bike.
I mean, the Duke 390, 690, SD 990, SD 1290 All had killer looking bellypan options, both from the powerparts catalogue and from 3rd parties so dont think im out of line here. Gonna have to take into account that it's still a pretty fresh bike though and im guessing more is yet to come.